PAST EDITIONS
Explore our previous editions. See who won, with what ideas & enjoy our pictures.
8
innovative concepts presented
WINNERS
2019
BEST PRESENTATION – PRIZE FROM THE PUBLIC – "ADOPT A CORAL"
AWAKENING THE YOUNG GENERATION BY ALLOWING THEM TO ADOPT A CORAL.
OCEANOGRAPHIC INSTITUTE PRIZE – "MAKE THE OCEANS LOVED"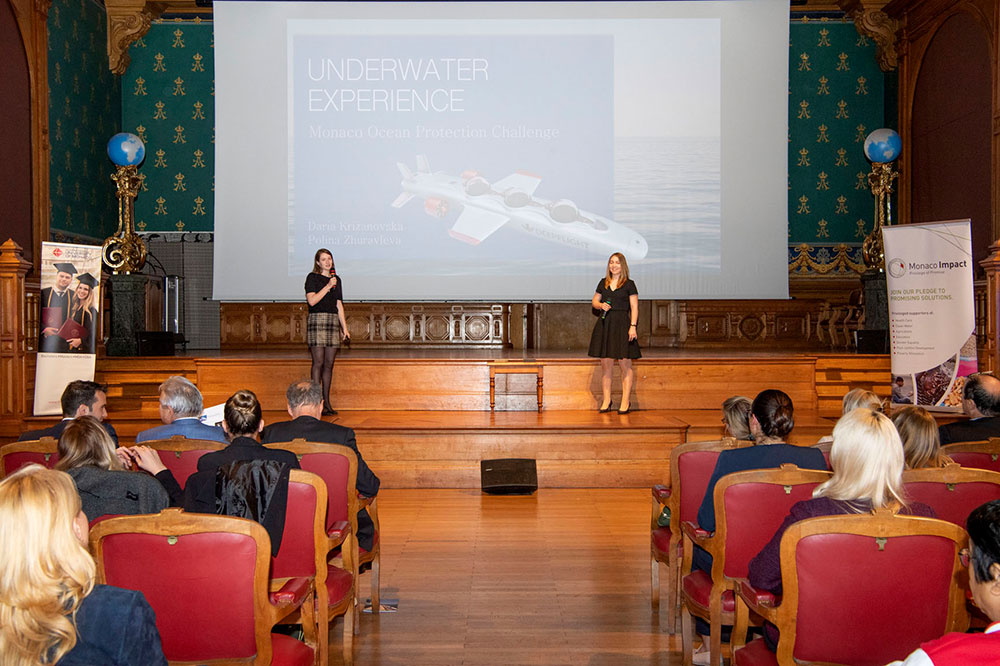 An underwater experience in Monaco with a tour in a sub-marine
MONACO IMPACT PRIZE – "LUXSEATECH"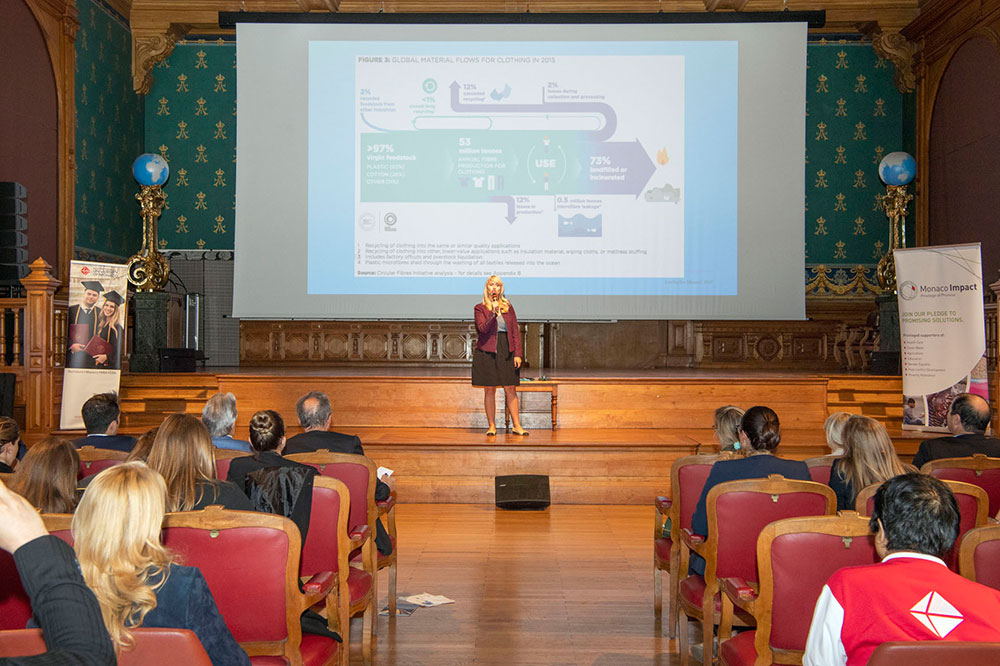 A circular Economy Concept: creating plastic recycled high-end textiles.
Monaco Impact deemed that it was the project that would have the biggest positive impact on the oceans.
2018
"MONACO TURTLES"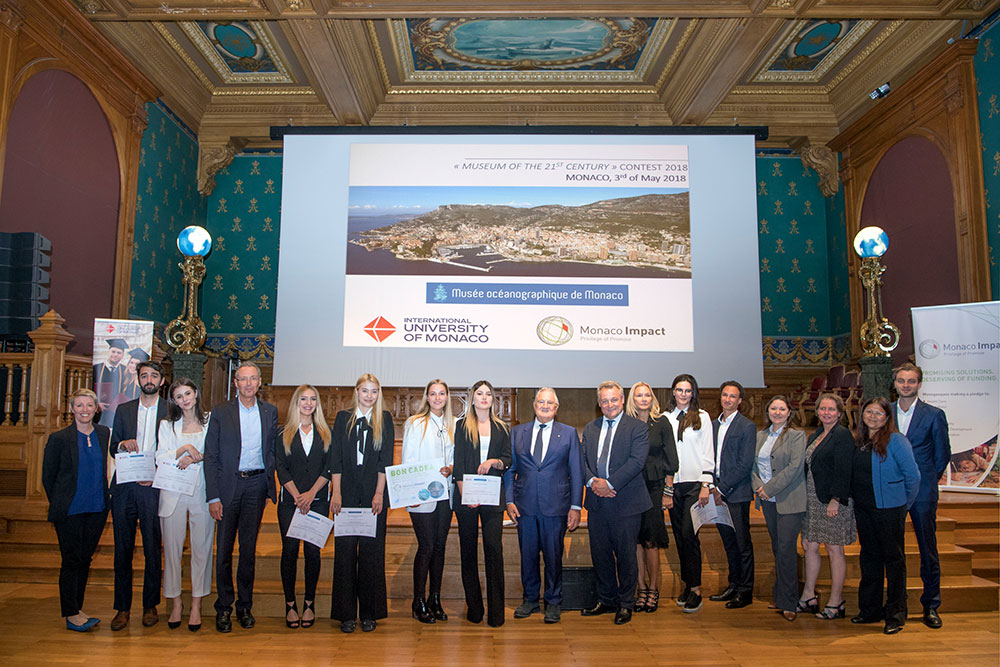 Working on "how to keep and develop a relationship between the Museum and the young generation as well as on how to improve its influence using digital tools" proposed the most feasible, innovative and attractive ideas.
Their anticipation to contact a young influencer that would partner with the Museum to do a mini-series on Ocean Protection impressed, their idea to have a fake coral wall on the roof to raise awareness on their disappearance and take pictures pleased the jury and finally their idea to setup a digital escape room in the Museum intrigued everyone in the audience.