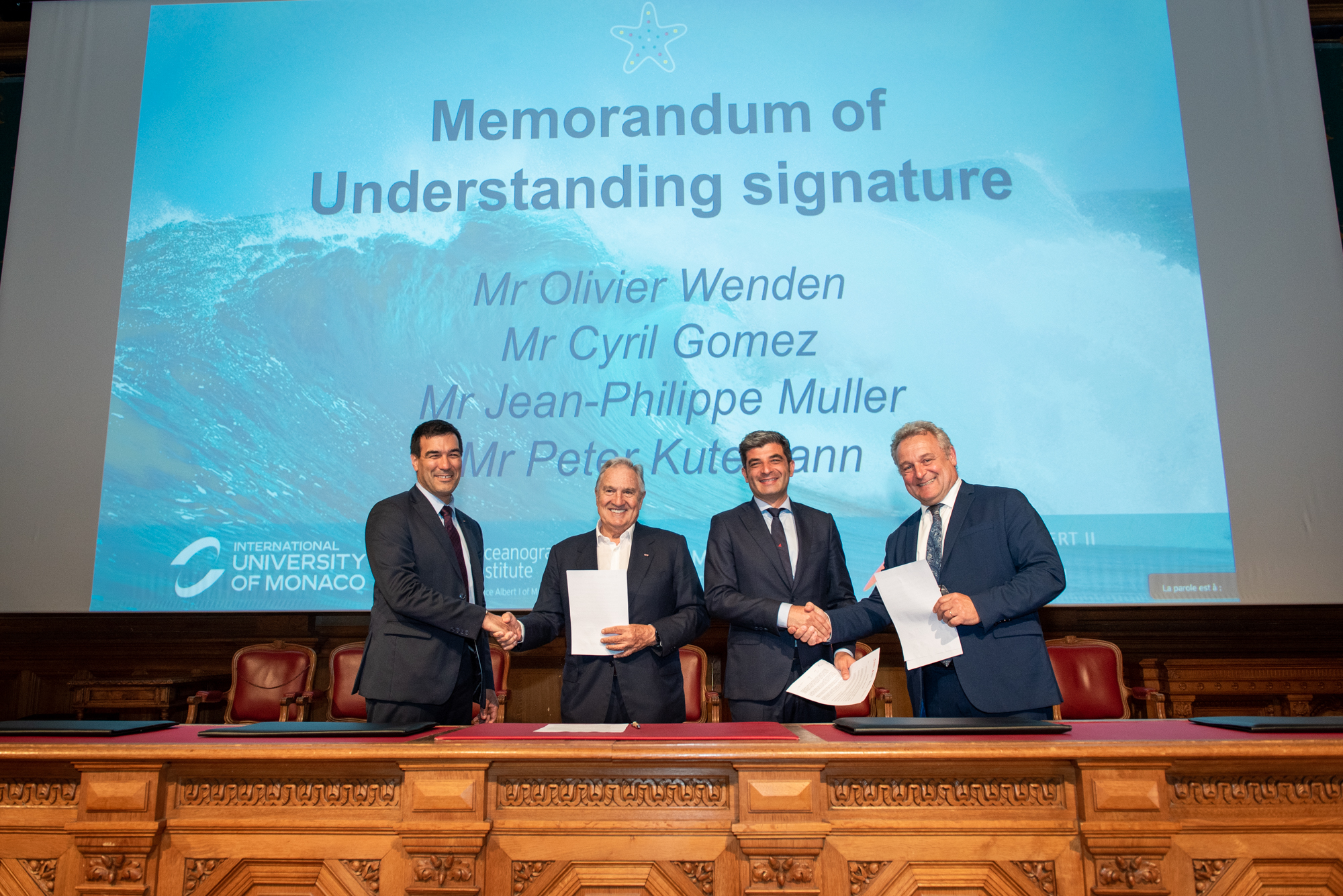 The Monaco Ocean Protection Challenge is an international business plan pitching competition for students and fresh graduate, showcasing new business concepts with a measurable positive environmental impact on the ocean.
Created in 2018, the Challenge is the concrete outcome of a common vision by the four organizing institutions: The necessity to raise awareness on threats to our oceans, by fostering young peoples' entrepreneurial spirit, creativity and enthusiastic commitment to conserve our planet.
The Monaco Ocean protection Challenge aims to concretely support the successful creation and development of start-ups and organizations, able to demonstrate a positive impact on the ocean preservation in a short or medium term.
Supported by educational institutions actively engaged in sustainable development and entrepreneurship, by environmental experts and associations, together with entrepreneurs and investors, the Monaco Ocean Protection Challenge contributes to the global outreach and soft power of the Principality of Monaco in Ocean Preservation.